The Agape Experience starts way before you enter the bathroom environment. Agape Atelier, with its tailored services, is the right partner to help you develop your bathroom project with the required sensibilities and attention to detail. Apply for our services to get a project proposal in 2D and 3D, complete with a quotation and a follow-up right up to a full-turnkey solutions.





All of us have our own daily rituals and the bathroom is one of the most complex subsystems of the contemporary home. Technologically elaborate and with a great emotional charge, this environment requires sophisticated sensibilities, dedicated skills and meticulous planning at every stage of development.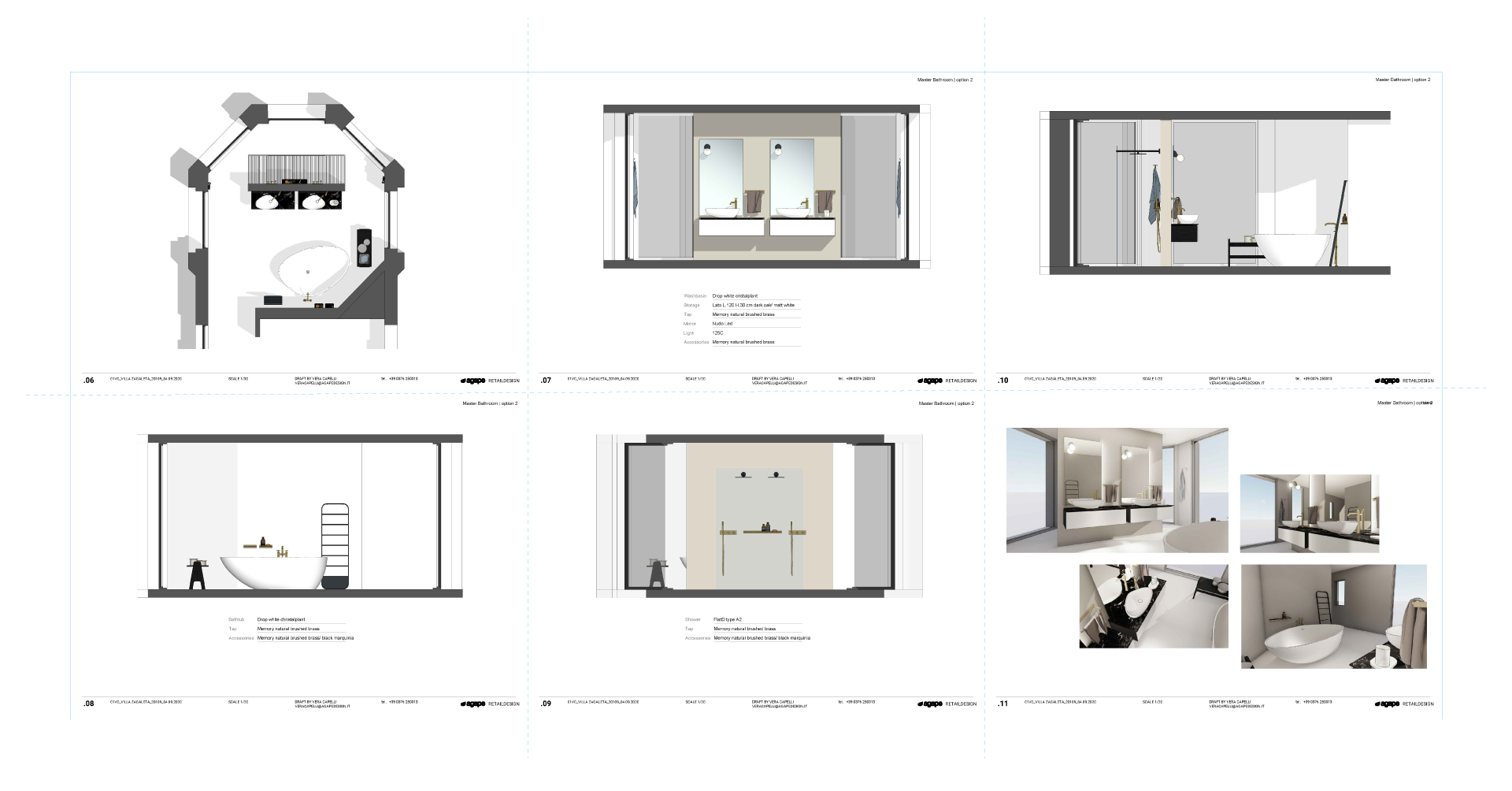 With thousands of projects under its belt, decades of experience in the sector and a deep knowledge of our product catalogue, Agape Atelier is here to assist you in the development process, from concept to execution. A professional and valuable support to private clients, architects and interior designers.
How does it work? Who is it for?

The Atelier Services are available to private clients as well as architects, interior designers, developers and contractors in Europe. Once you click on the big orange button, this is what will happen:

1. The Brief: You will have to fill in the online form to submit your request to the Atelier. The form contains synthetic information about you, your involvement in the project and its size, typology and location.

2. The 'Encounter': One of our designers from the Atelier will get in touch with you within three working days through the submitted contact information. You will discuss the project and the brief more in detail and all the necessary informations and drawings that our Atelier might need to carry out the project. You will also evaluate the eventuality and the conditions of a site visit and a timeframe for the execution of the project itself.

3. The Proposal: Atelier will get back to you with a preliminary proposal within the agreed timeframe. The 3D proposal will be complemented by a detailed quotation of the involved products. At this point we will also appoint your Preferred Dealer that will handle all the necessary commercial agreements, logistics and installation related to this project right up to a full turnkey solution.