Products / Mirrors
Solid
design Diego Vencato, Marco Merendi
The Solid mirror recalls a drop of molten metal, but it is made of blown glass: a technique with millennial tradition, combined with the industrial treatment of "metal coating" that makes the frame surface become a mirror when the light is switched off and lets the light pass when it is switched on.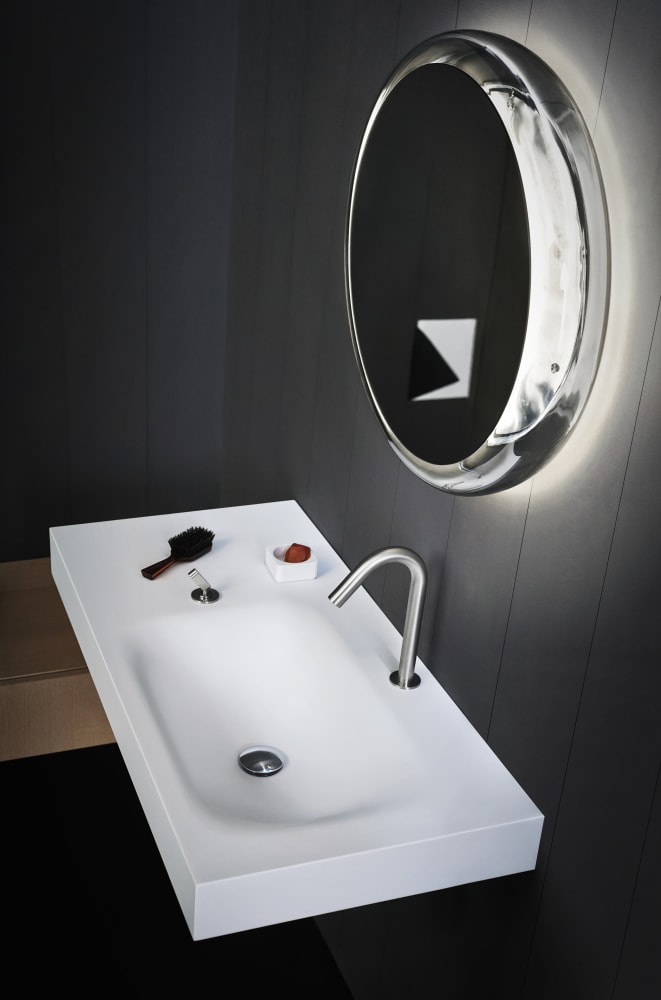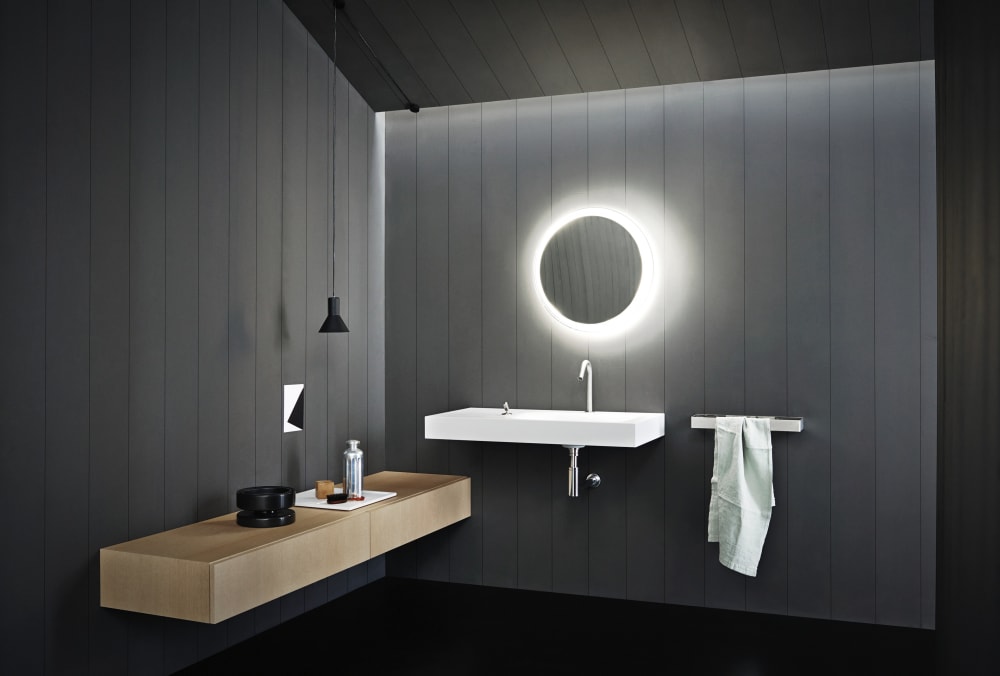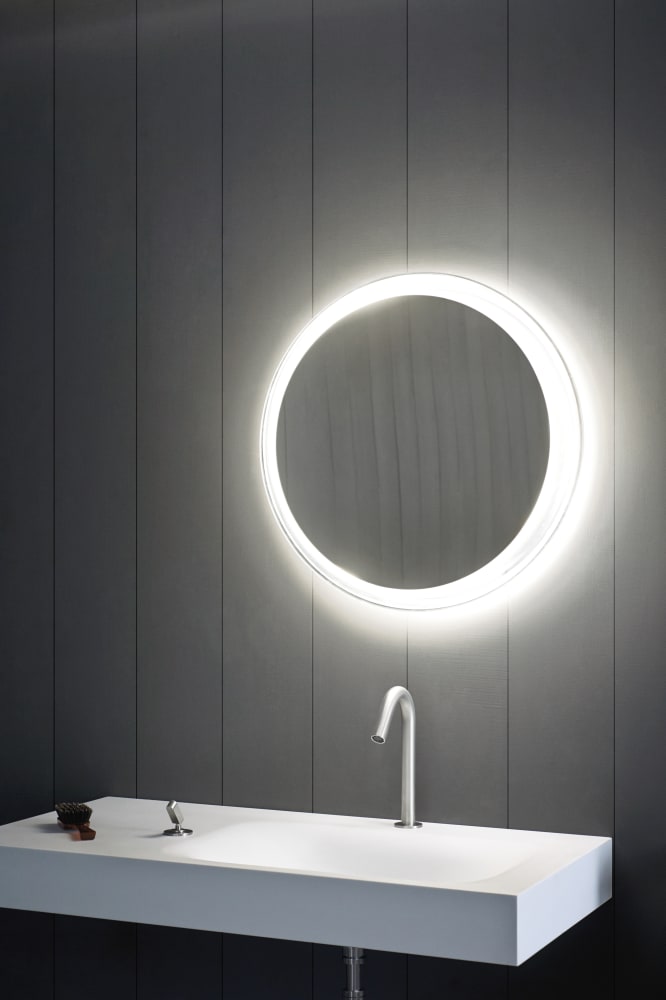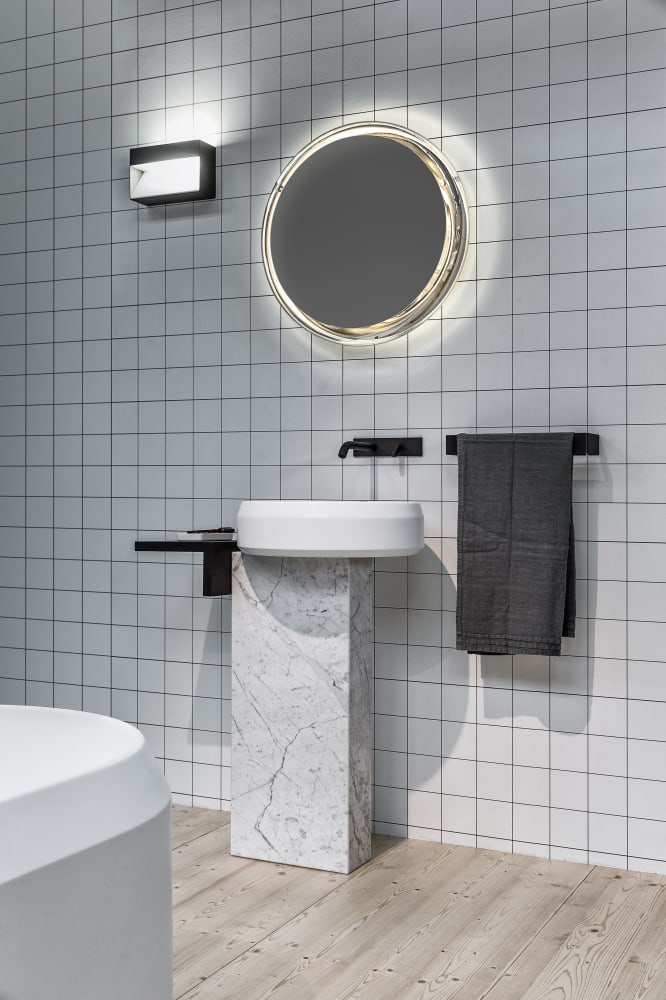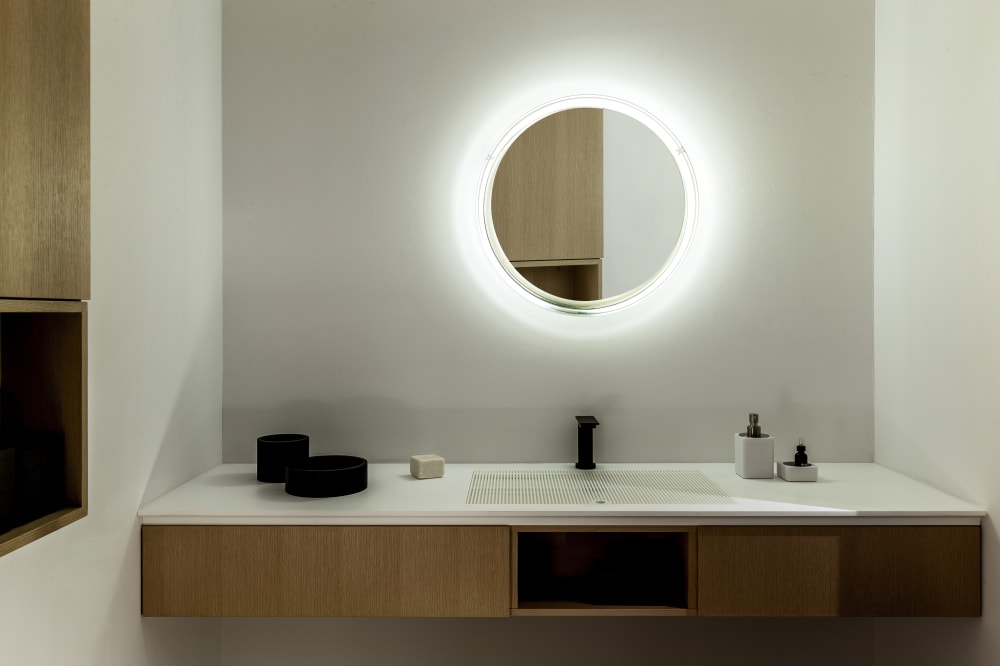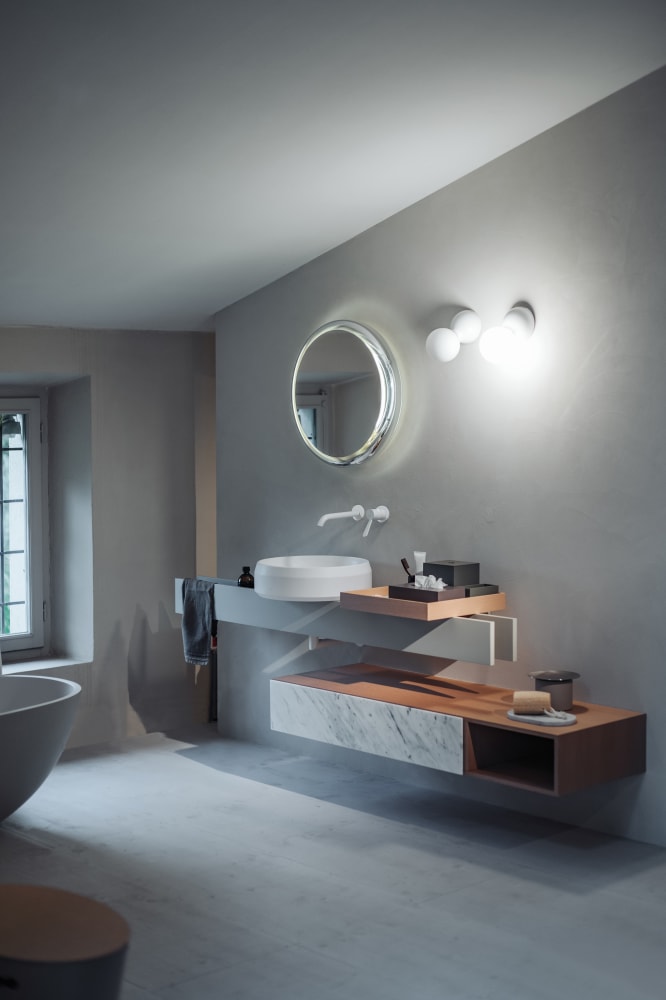 Certifications
Solid with light
Designers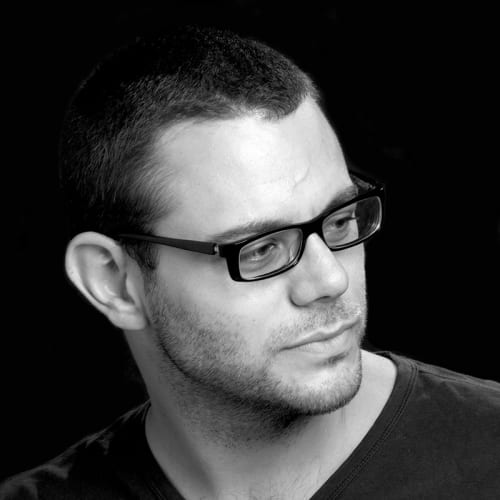 Diego Vencato
Born in Verona in 1977, Diego Vencato graduated in 2002 from the Politecnico of Milan - Faculty of Industrial Design with a thesis on the aesthetic of new technology products. The thesis is the result of the collaboration with design studio CDM - Castelli Design Milano: working closely with Clino Castelli enables him to deepen the knowledge of the aesthetic and the interest for material culture. During that period, Diego develops several projects for Mitsubishi Motor Company, Hitachi, Legrand, Lamborghini.
Show more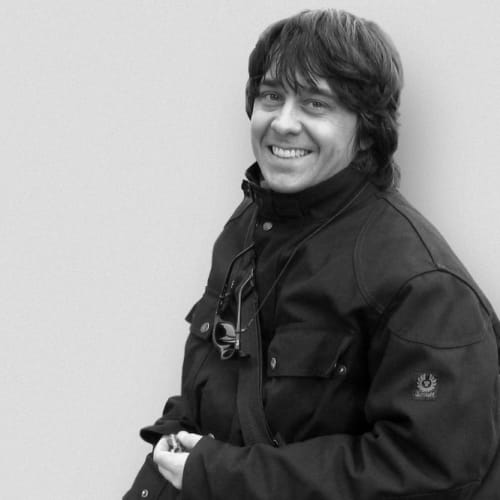 Marco Merendi
Born in Faenza in 1968, Marco Merendi graduated in architecture in 1996 from the Faculty of Architecture of Florence with a thesis on industrial design in cooperation with Minardi Formula 1 team. After graduating, he moved for a period to Amsterdam where he joined the firm LITE Daglicht / Kunstlicht adviezen: he worked on the realization of luminous objects and lighting design for big spaces.
Show more
References with product in use
Products Catalog