From white Carrara marble, an eternal material of art and architecture, comes this washbasin with a large basin and thin edges, supported by a stainless steel structure. Together with the other elements of the Agape collection, the Carrara washbasin contributes to the creation of an elegant and rigorous environment, in which to surround yourself with simple and refined shapes. Available not only in white Carrara marble but also in grey Carnic, black Marquina, Verde Alpi or dark Emperador. The version in Petit Granit fits with elegance and rigor in outdoor environments.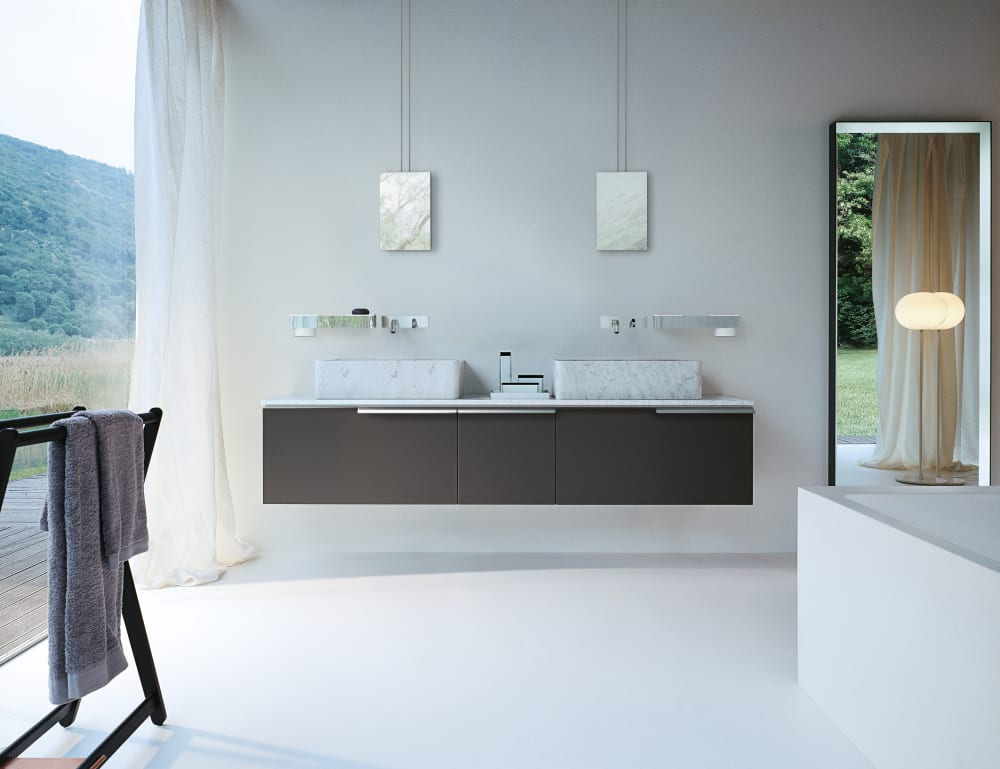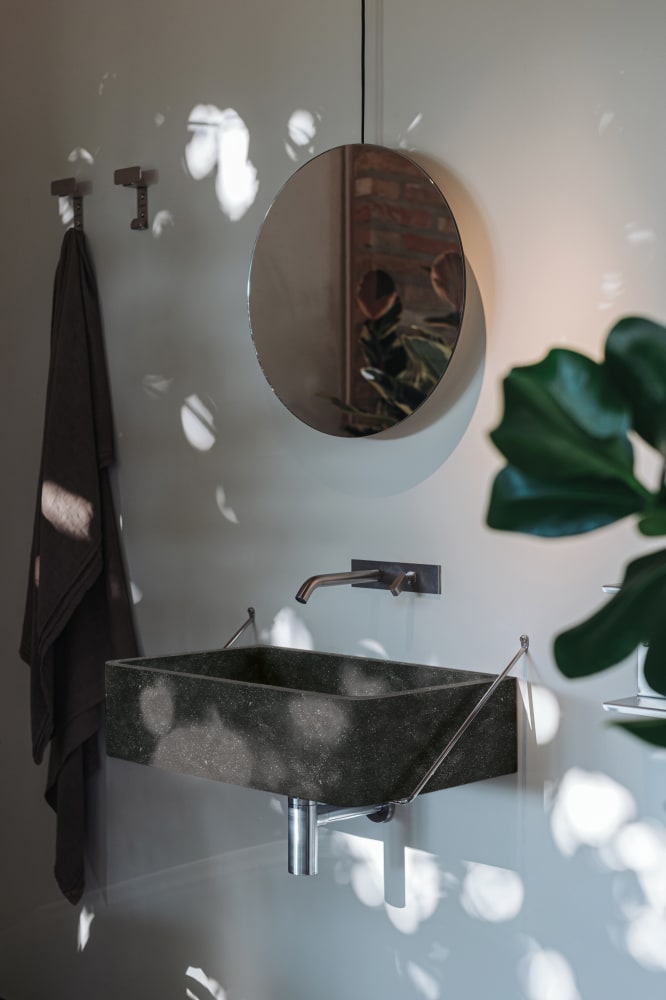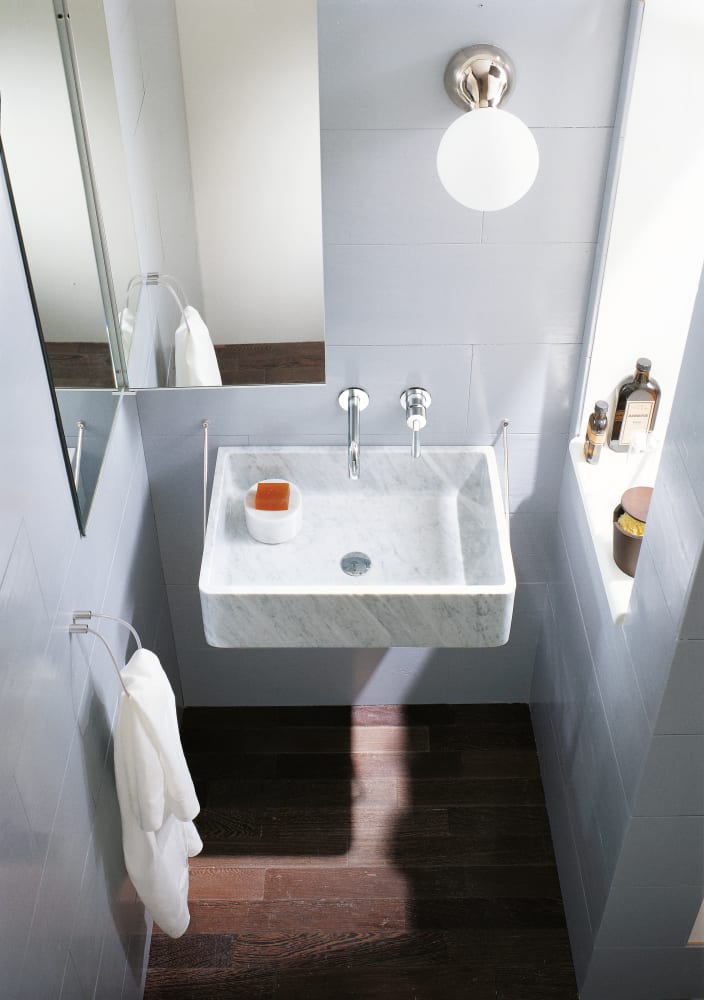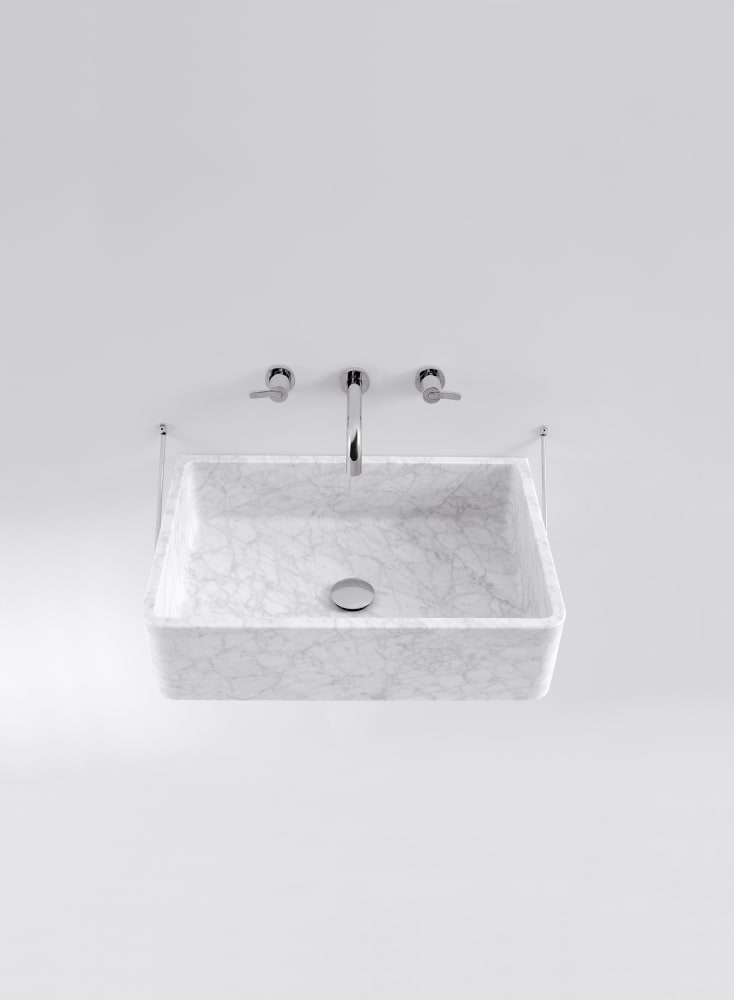 Carrara over countertop
Carrara wall mounted
Designers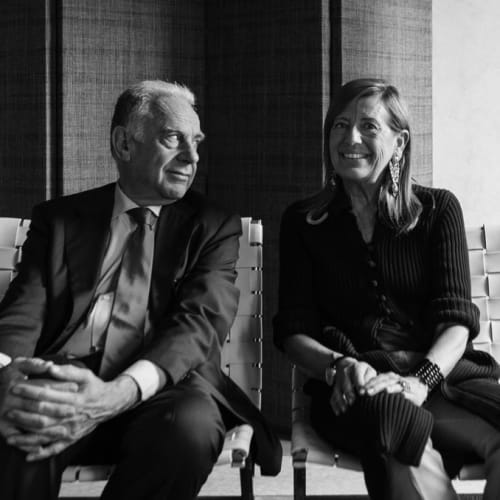 Benedini Associati
Benedini Associati was established in 1999 as a spin-off of the Benedini & Partners architecture firm. The main themes are interior design and architecture. It includes Bibi, Camilla, Giampaolo Benedini. Since 2013 Camilla decides to continue an independent professional path for the design of commercial and museum installations.
Show more
Products Catalog