Cenote is a collection of washbasins designed by Patricia Urquiola that reveals a magnetic presence full of material and sensory vibrations. Far removed from mainstream decorative style, the refractory clay surface is carefully worked to leave the exterior deliberately rough. Surprisingly, the enameled interior is pleasantly smooth to the touch and shiny. An evocative play of contrasts between roughness and smoothness joins artisan handiwork to make each washbasin a unique, distinctive, and valuable object. Washbasins available in 2 sizes and 2 exterior finishes: natural clay or dark clay, both with a transparent or white cream glaze for the natural clay version, and blue for the dark clay version.
Cenote over countertop
Designers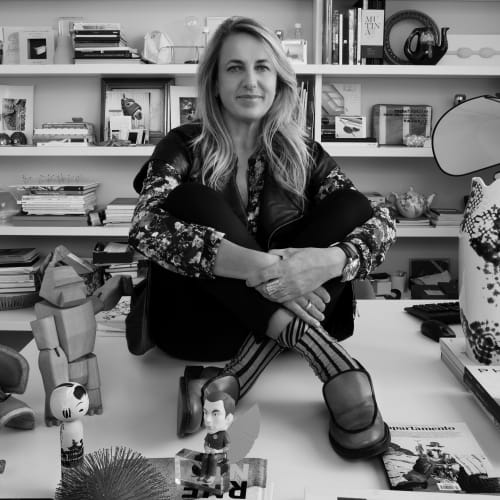 Patricia Urquiola
Patricia Urquiola studied architecture and design at the Universidad Politécnica de Madrid (Technical University of Madrid) and completed her studies at the Politecnico di Milano (Technical University of Milan) where graduated under the mentorship of Achille Castiglioni. In Spain, she was awarded the Golden Medal for Merits in Art and received the Cross of the Order of Isabella the Catholic.In 2001 she founded her own studio where she specialised in industrial product design, architecture (hotel trade, retail, homes, exhibitions and installations), art direction and strategy consulting.
Show more
Products Catalog