Accessories made of tubular aluminium consisting of brackets (dot) supporting a bar (line) with brushed black anodized finish or with natural, brown, dark oak veneer and a marble based for the floor standing elements. In addition to each single item it is possible to obtain a continuous bar that performs the various functions. Both the individual items and the continuous bar can be fitted with shelves, hooks or glasses in aluminium freely positionable along its entire length. The successful Dot Line series is enriched with a new addition for independent use that can also be placed outside the bathroom. An interplay of essential lines for a versatile object, equipped with lighting thanks to the LED strip in the underlying surface of the superior bar.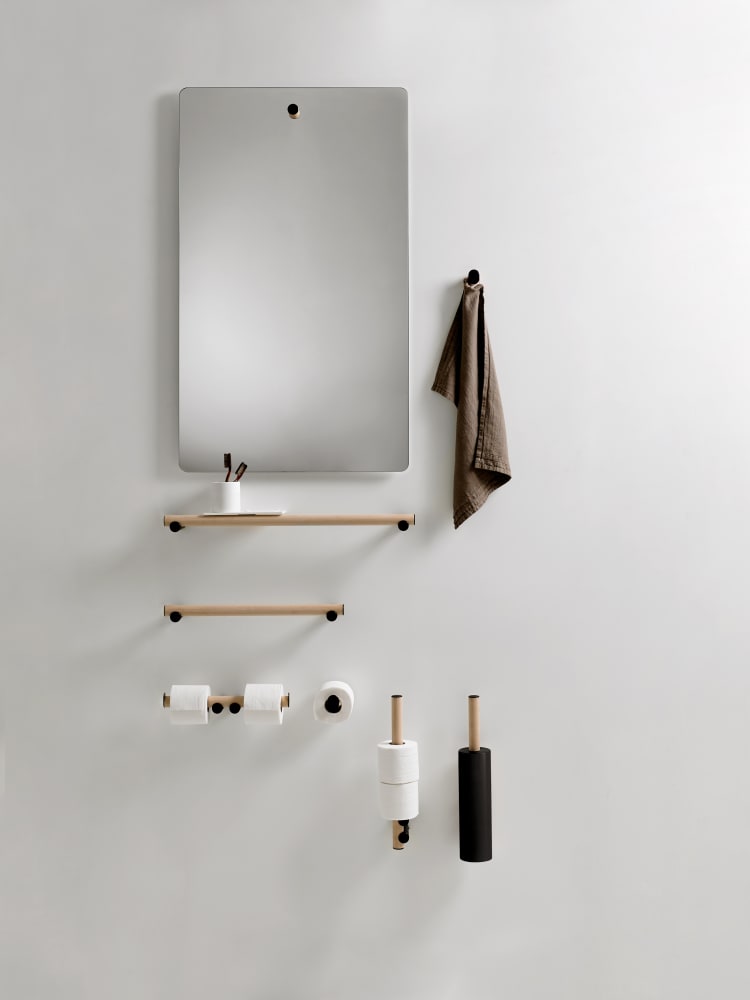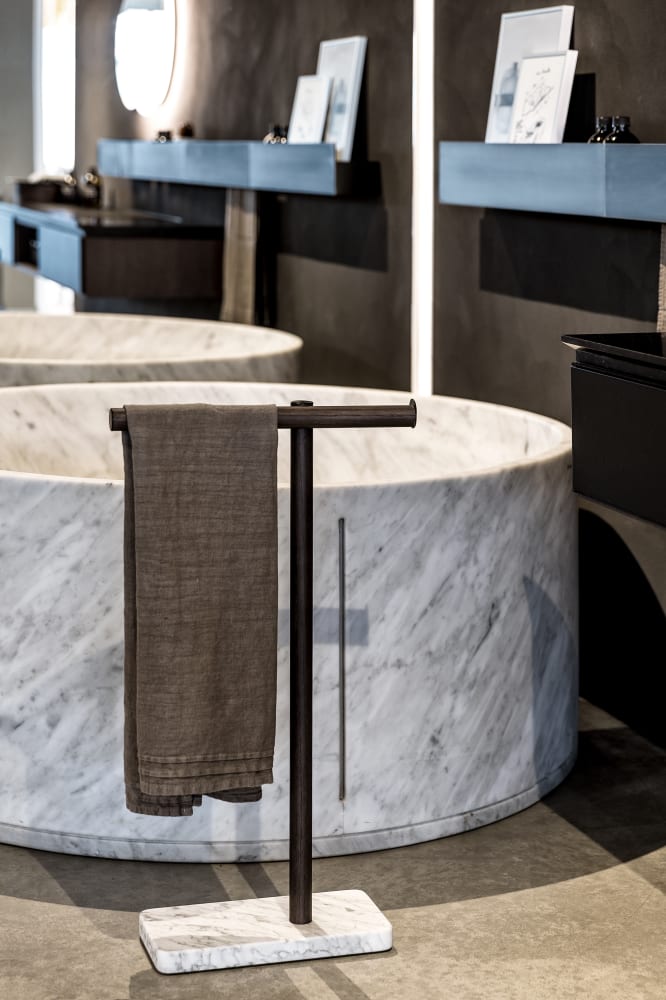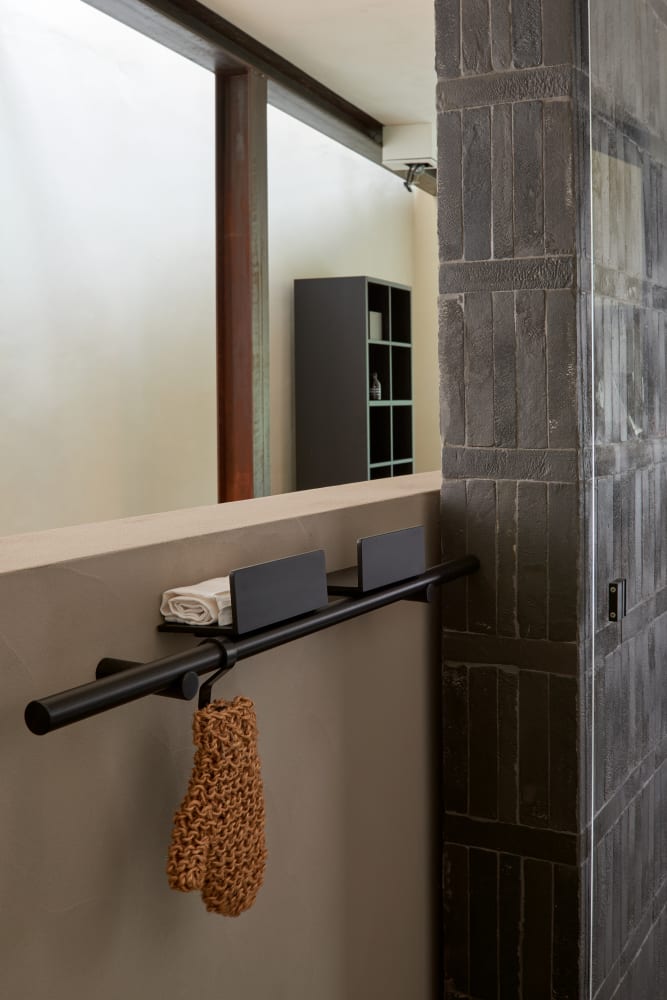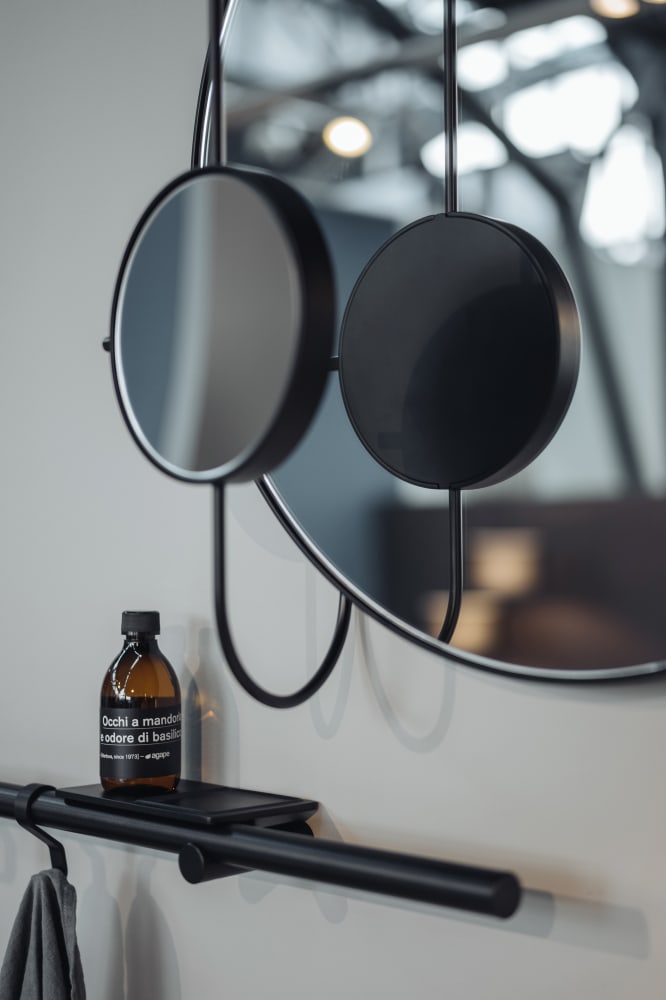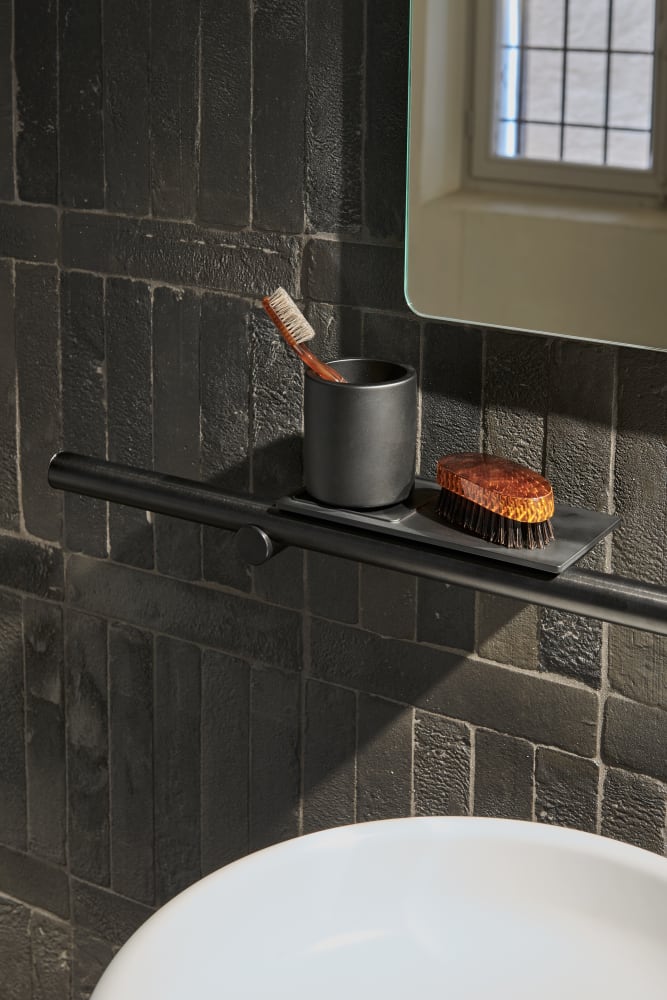 Dot Line clothes hangers
Dot Line toilet roll holders
Dot Line toilet brush holders
Dot Line towel holders
Dot Line shelves
Other Dot Line
Designers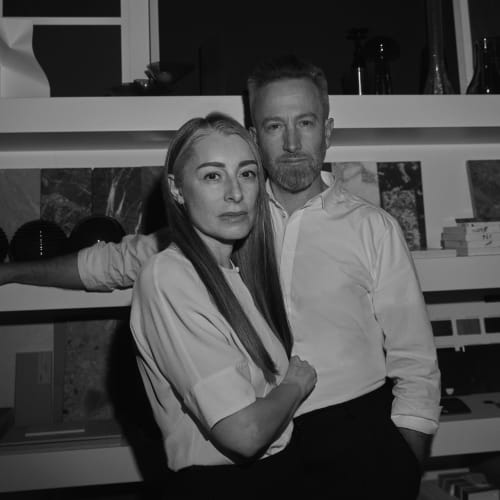 García Cumini
García Cumini is the result of a merger of two cultures with a multi-disciplinary approach, whereby design, installations and Art Direction follow the personal philosophy of Slow Design. 
Show more
Awards and acknowledgments
References with product in use
Products Catalog