Minimal dimensions and extreme flexibility for a modular object in two variants, both playing on the same sizes: 20 x 40 cm. In the perpendicular version, fixed to the wall along the shorter side, the washbasin is complemented by a container with a drawer with two shelves. The version parallel to the wall, fixed on the longer side, is integrated with a container with hinged door and two shelves or a flap door towel basket. The washbasin is made of concrete in various finishes while the container is available in two different materials: wood in multilaminar veneer in oak or teak finishes or brushed stainless steel, also suitable for outdoor use. The series also includes a version with a garden hose holder inside the container.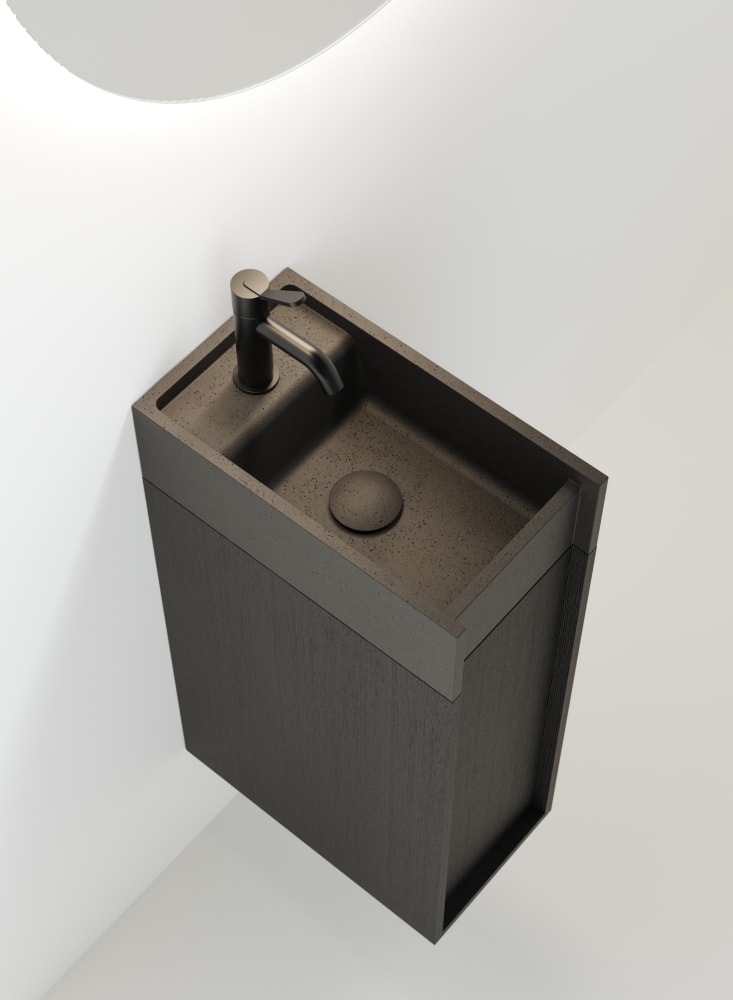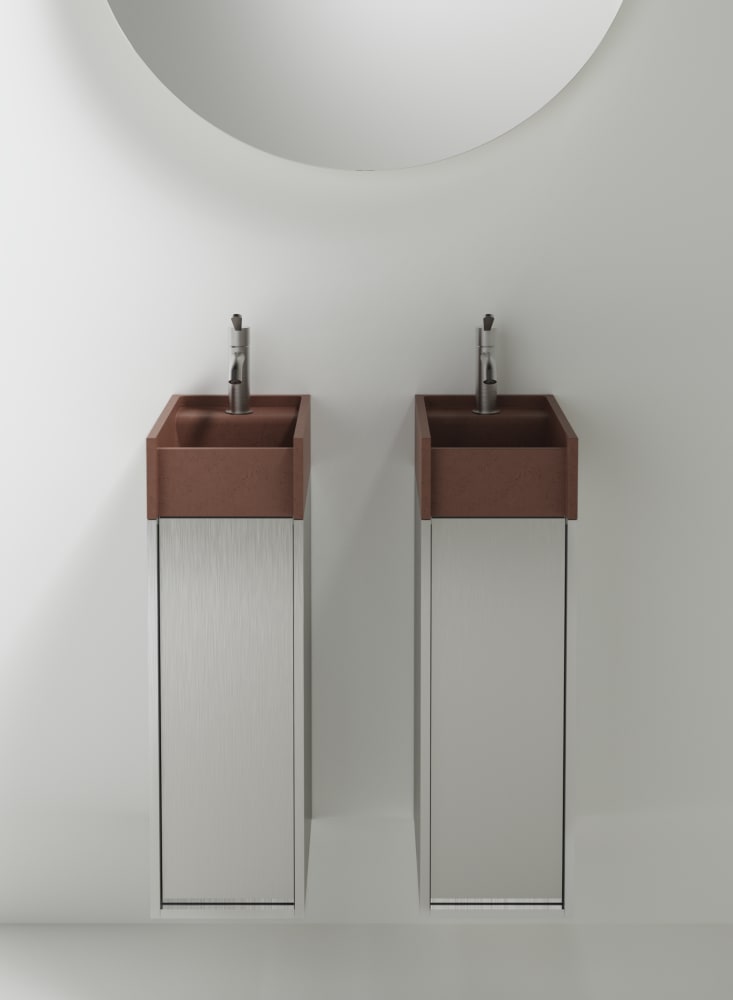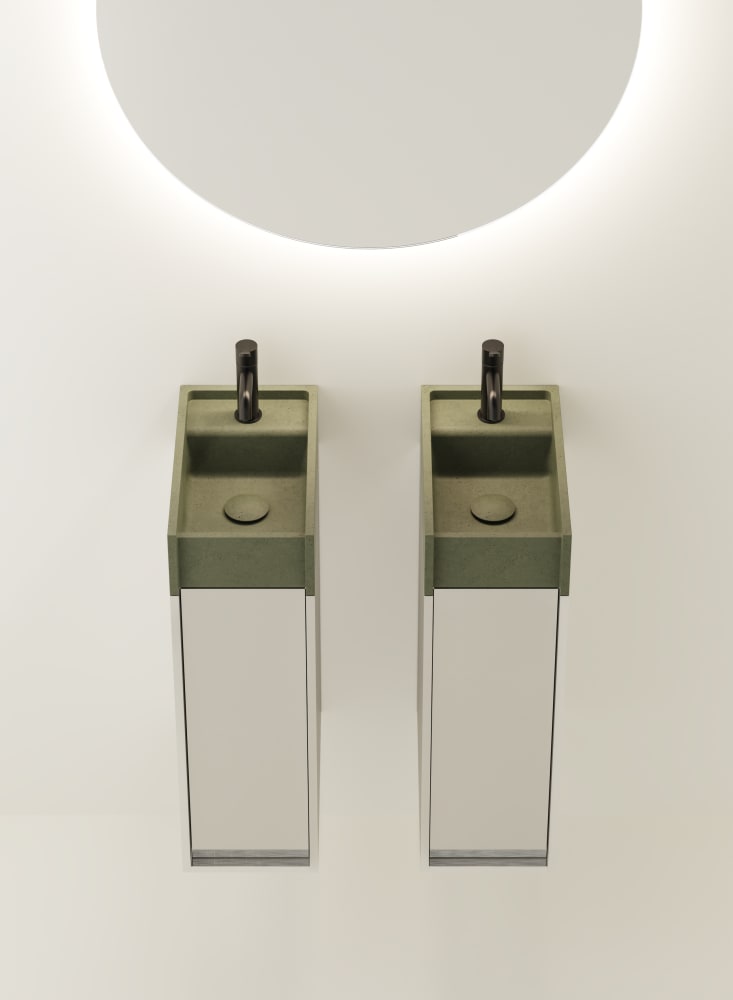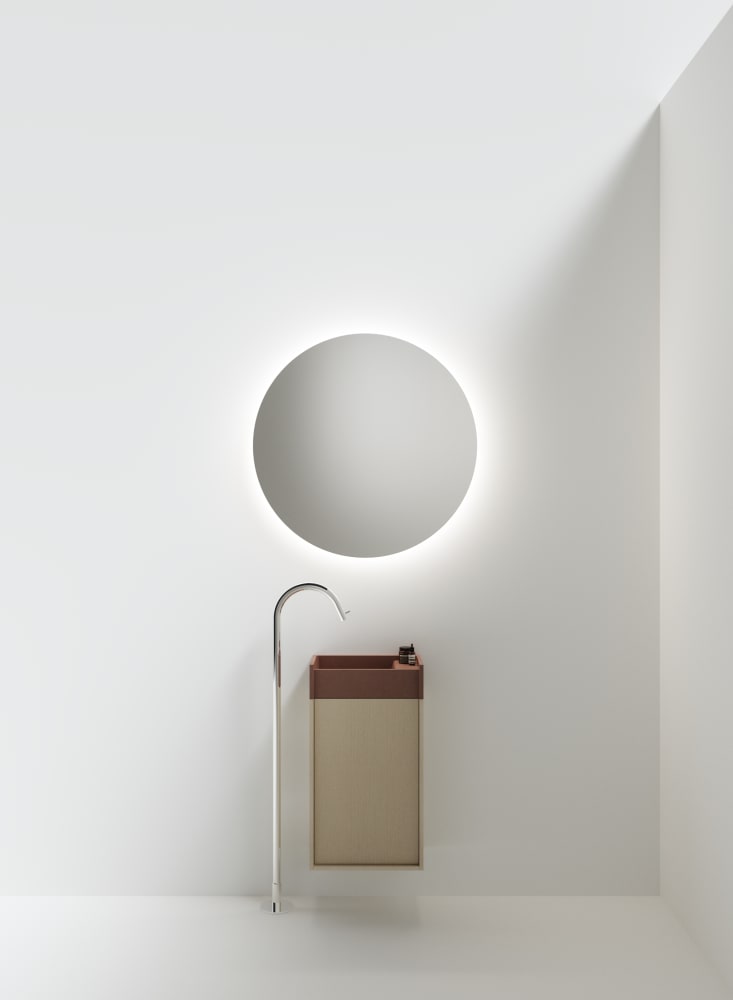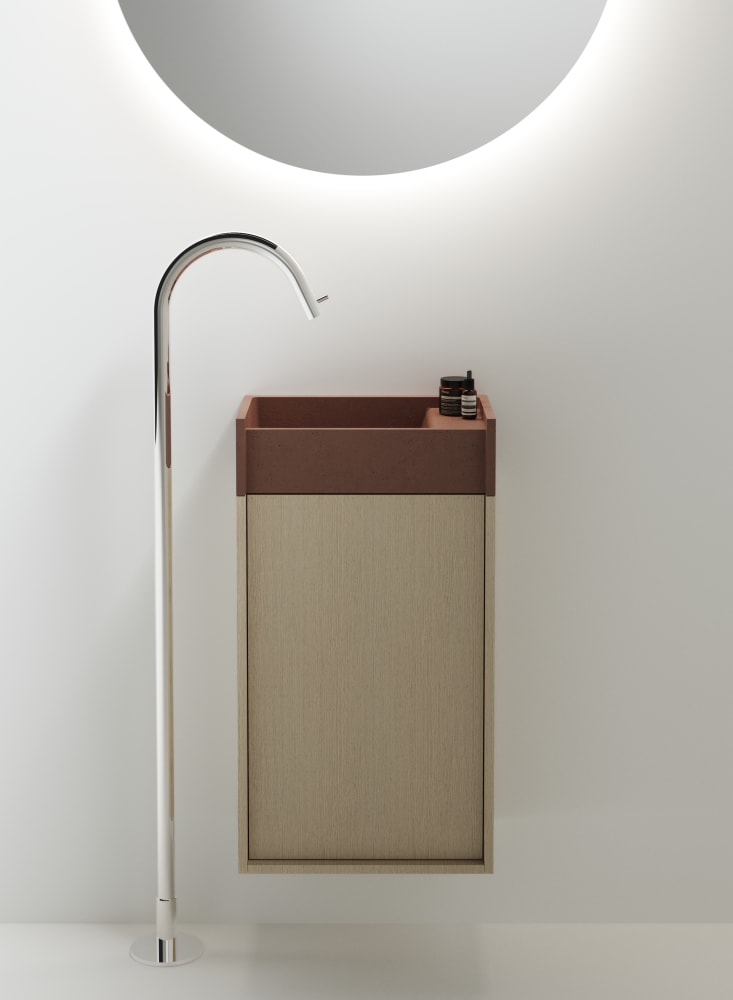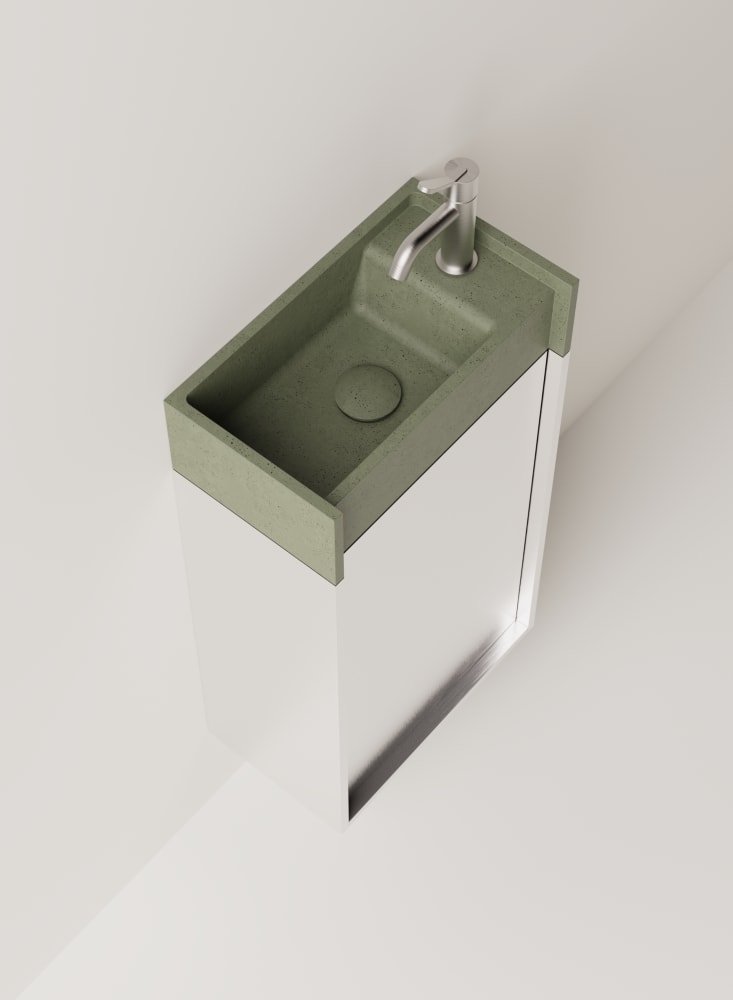 Ventiquaranta wall mounted
Designers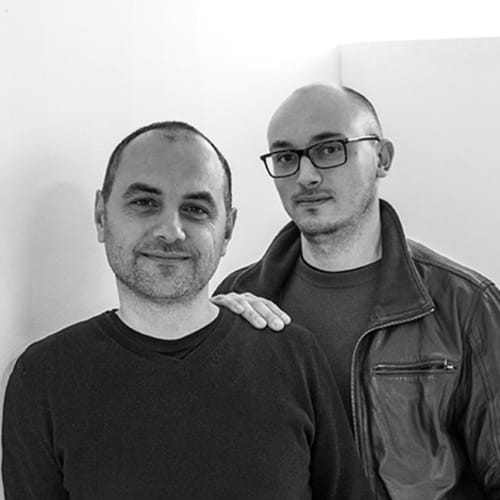 LucidiPevere
Paolo Lucidi (1974) Luca Pevere (1977). They both graduated at Politecnico di Milano and they gained professional experience working with Marc Sadler and Marco Ferreri (2002 - 2006) for numerous international companies.
Show more
Products Catalog