Fruit of an idea conceived by Angelo Mangiarotti, Bjhon 2 can be placed anywhere you like, thanks to the drain integrated into the column, and the possibility of fitting it on the countertop. It fits in seamlessly in innumerable different styles and settings, in both versions of the basin, and in both materials: from the purity of white Cristalplant® biobased, to the veined patterns of white Carrara marble, Grigio Carnico marble and Nero Marquina marble, green Alpi, Emperador dark. It can also be freely combined with different taps and fittings, either free standing or wall-mounted, to create a unique ambience every time. The washbasin can be delivered also in stone or marble types on demand.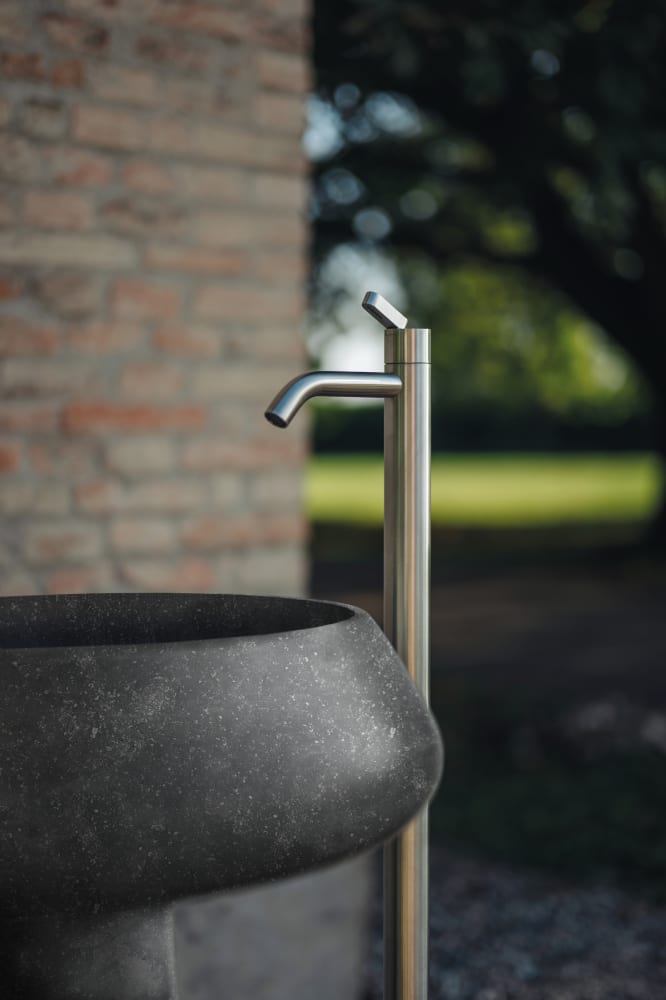 Certifications
Bjhon 2 column
Bjhon 2 over countertop
Designers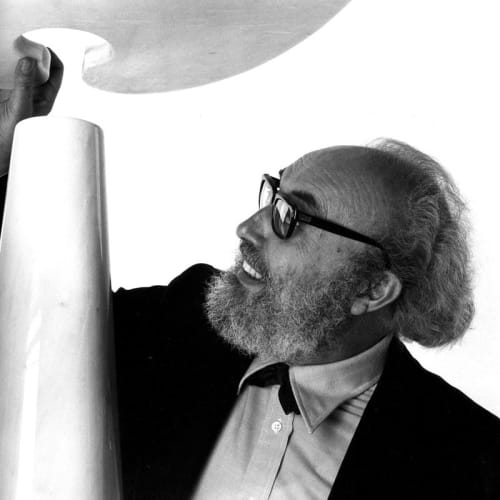 Angelo Mangiarotti
Angelo Mangiarotti, one of the leading exponents of 20th-century Italian design, a committed, cultured and brilliant designer, who took on the ideals of the Modern Movement and actually exceeded them through his experimental and highly original work.
Show more
References with product in use
Products Catalog